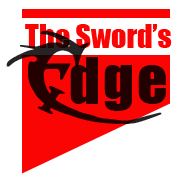 The Sword's Edge
Issue 30: 9th October 2018 - Forged in fire, tempered through wisdom, sharpened by resolve. 
Welcome back to The Sword's Edge! It was good to have a break from writing over the summer - and it is exciting that the ABSOLUTELY BESTEST EVER time of the year is upon us! 
Because we love Halloween so much in Nine Swords, we decided this year to revisit plans we had for Jackapalooza 2 - which this year has become the Monster Mash Masquerade. We promise, cross our hearts and hope to die, that there will be no human picture attempt this year .. but hopefully stacks of screenshots.  We are really looking forward to all the Samhain events planned by Funcom - and hope that our event for the community which we are hosting together with DJ Drina of Happy Tentacle radio will also be a massive amount of fun. 
We have had a great few months in terms of cabal activity. Following our activity check this last month, the dent our roster took was not as big as we thought it may be. We are seeing lots of people remaining active, and signing up to participate in events going on both scheduled via our forums as well as adhoc ingame. Our leadership team is incredibly happy that more cabal members have stepped up to take on roles such as PvE organisers, raid leaders and recruiters. You guys keep our pieces together, we are very grateful! It has also been wonderful this month to boost our leadership team by another active leader - Congratulations again to Saunabath on the promotion to leader of our RP division.
Kicking off October, we also held some very productive Sharpening the Blades sessions - which instead of our usual delve into the minds of our very new members offered all our members to use the 30m timeslots offered to discuss new ideas for the cabal, or comment on things we could develop and change. The feedback was immensely helpful. One idea is also described in an article in this newsletter by Shjakilil. 
Cuppa, check. Biscuits, check .. feet up and enjoy!
~ Katelin
Nine Swords Halloween Event 2018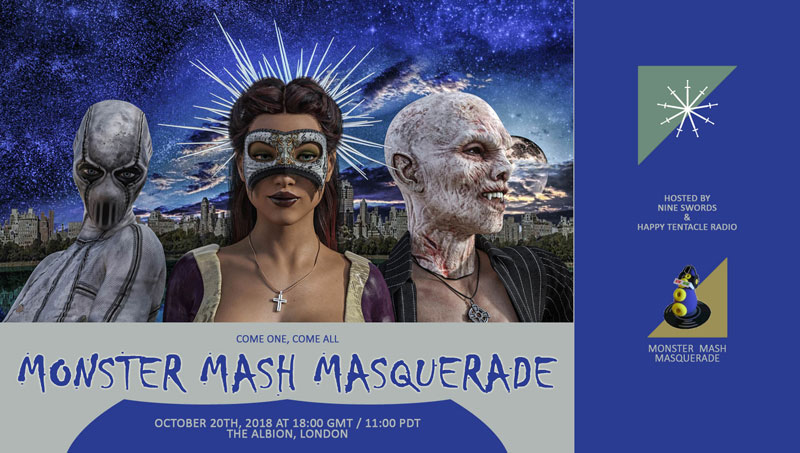 Nine Swords and Happy Tentacle Radio are combining forces to bring the Monster Mash Masquerade to Secret World Legends on the 20th October 2018. Wear your posh frocks alongside your scariest masks and come and join in the fun! We will be having a trivia quiz with some prizes to give away!
See you there!
SWL Samhain 2018
From October 11th through until November 1st the SWL Samhain events for 2018 will be taking place. You can experience new challenges, a brand-new cache, exclusive seasonal rewards, and community contests.  This time of year is always so so much fun - and we cannot wait to see lots of you logging in to enjoy it with us!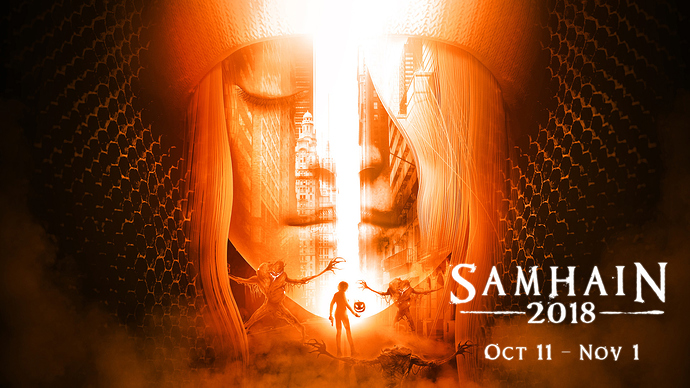 The community contests that are taking place will include a Scavenger Hunt, a pumpkin carving contest, a poetry contest and a Dev Stream including a raffle. You can read about the contests here in the official Secret World Legends forums.
What's in a Name?
This month we are lucky enough to have two members telling us about why they chose their names! Thank you Shahra and Mayday!
Shahra
I had an Egyptian friend called Sarah. When I learned about SWL, I was nostalgic about the ambiance of Scorched Desert so I thought why not honour her name (since I pestered her so much about the translations of the things the cultists said during the missions).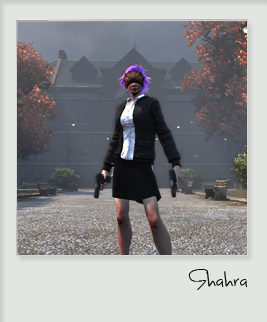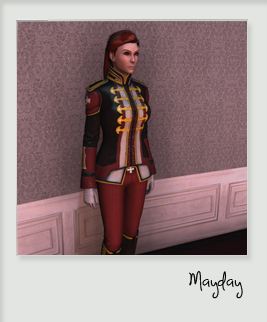 Mayday
I feel that a name helps define a character's personality. I chose Mayda since the name was used in Germany for a girl's name, which is where I picture her from. It is Anglo-Saxon for 'maiden' or Biblical/Hebrew for "Star of the Sea'. From there it was easy to see her nick-name being 'Mayday'.
Reinhardt is also German. I was originally going to use Reiniger, which is a surname from an actual branch of my family, but the game wouldn't let me. So I settled for Reinhardt which is somewhat close to what I wanted. So now you know the story behind Mayda 'Mayday' Reinhardt.
Member participation in Nine Swords
By Shjakilil

Throughout the time I have been in Nine Swords, there have been continued efforts to get people more involved in things within the cabal. However, I believe that we are looking at this subject all wrong –

If you ask a person why they play Secret World Legends, or perhaps any game, they will tell you that all they want is to have fun with friends. This is a programmed response. It isn't wrong that this is what we are told first, it is likely what most people think others want to hear. But unfortunately, it doesn't help us.

The truth is, many actually want to be the best of the best of the best. Once they feel that they are a force that contributes to the whole group, they start having fun. However, to become the Best of the Best of the Best is not easy, if you look at the large picture. Because of this, some get overwhelmed with what lies ahead, they become disgusted at something they choose as their scape goat, get bored and eventually quit.

They start to look at the Game as a never-ending mundane grind. They then start blaming anything and everything for not fixing it. Lots of people do not know how to set smaller goals that help build that character that becomes the best that they can be. People need guidance.

Now I have played in Guilds that were more military. They were great on guidance, but terrible on pressure. Not Fun. But I think with a bit of tweaking to what we already have in Nine Swords, that there is already a recipe for success. My suggestion, and one that is now already as a discussion in our Tasks forum is to look at how we can implement recognition and rewards into the cabal. You could perhaps already gain your first one just by joining the cabal.

The steps or goals for our members can be structured and be small enough that they can be achieved. Each step of that success will breed success. Builds can be tested and awarded for accomplishments. If they are Healers, Tanks, or DPS. Some type of recognition for knowledge of their role in each Dungeon, Scenarios, Lairs and Raid.

How exactly we monitor the goals being achieved and how people can be rewarded for their input can be discussed – it should be transparent and clear to everyone. But there is no rush, Nine Swords is about having fun and not putting pressure on how fast someone climbs a ladder.

Nine Swords has no shortage of great people. I just want to encourage that we become even greater, together.
SWL in the Real World
Prior to our summer break for The Sword's Edge, DigitalWraith entered and won a cabal competition we were running to find an example of SWL in the Real World. We stepped up the ante for the competition because we wanted something from our members actual real world. Something that they see near where they live or work. 
The city where I live now belonged to Prussia/Germany long long ago and it took its part in many wars. There were plenty of cemeteries and mass graves around back then, however after my country took over the city where I now live, it ended up rebuilding a half destroyed place. Many of the previously existing cemeteries are gone now. But what is known in my city, is the many stories about builders finding human bones. This place I chose to show you is a memorial cemetery now. It was mass grave of WWII victims when they first found it first and then they added remains from other places later. I believe there's more than 20,000 peoples remains in this place now. Sadly, most are nameless. This place looks like park until you notice the crosses.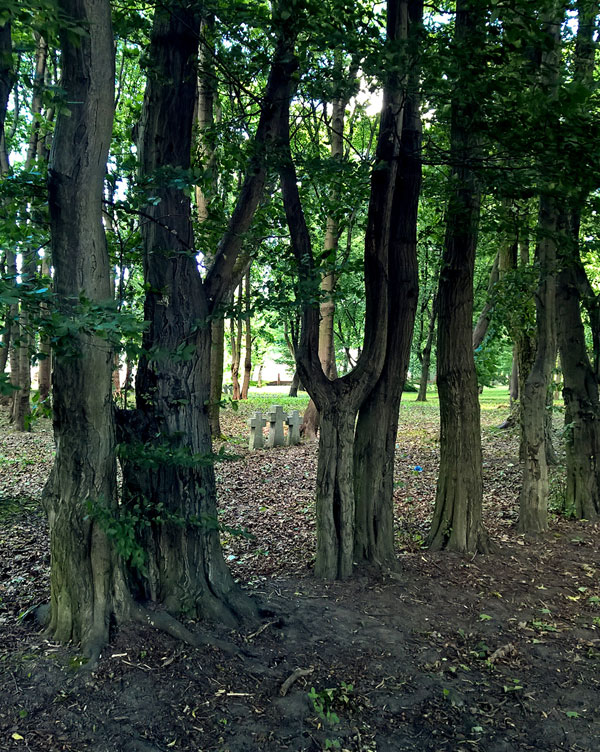 Your next issue of The Sword's Edge …
Our next issue will be published on the 9th of November and is sure to contain lots of Halloween screenshots!