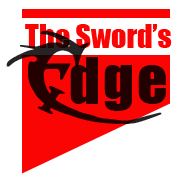 The Sword's Edge
Issue 37: 9th July 2019 - Forged in fire, tempered through wisdom, sharpened by resolve.
I hope you all had as an amazing 2nd SWL Anniversary, 2nd MEGAversary and of course our very own 7th Anniversary for Nine Swords as I did - we bashed stuff, we were creative, we had fun together! This newsletter hopefully brings smiles to your faces as you remember just how much we have all been doing this last few weeks! 
Hope you enjoy this months issue of our Newsletter.
See you in game,
~ Katelin
Nine Swords is SEVEN!
It is hard to believe that seven years have flown by so fast - so we have to say it again - what an amazing feat! We are all so thankful to all our members and the SWL community for continuing to be engaged, for always striving to have fun - and for logging in! We wouldn't be here, if it wasn't for you. And we appreciate you all very much!

It always feels crazy looking back and seeing the development for the cabal starting even almost a year before our launch date in The Secret World - look at us all. The images above are left to right from this year all the way back to when TSW was created. Our pixels remain so young looking hehe!
Thank you to our cabal members who made the effort to attend our 7th Anniversary Cabal meeting, congratulations to everyone who won prizes in our prize draw
Yuriksha - 99 container keys
Phanth - 99 container keys
Mayday - Faction wings
Mellified - Non-faction wings
HolloPoint - Ghoul Pet
Kell-Hound - Snowy Quetzal Pet
Shjakilil - Ghoul Pet
Avedera - Agarthan Bounty Hunter Outfit
and special congratulations to those who got their Happy Feet achievement finally this year!

The Amazing Race in Dark Agartha Competition
Phanth certainly pushed us hard with the competition that he ran throughout June - so much so, only 4 cabal members managed to submit an entry. Winning by default doesn't do anything for the ego! But - nevertheless, our cabal members have seemed to have fun watching and analysing the entries that were submitted. Thank you again Phanth for running the competition!  
Congratulations to myself (yay), Yuriksha and Durendal for each winning 100k MoF for our entries. Congratulations also to DigitalWraith for submitting after the deadline and receiving 50k MoF!
If you are interested in seeing the entries for the competition you can find them here: The Amazing Race in Dark Agartha Competition Thread
MEGAversary2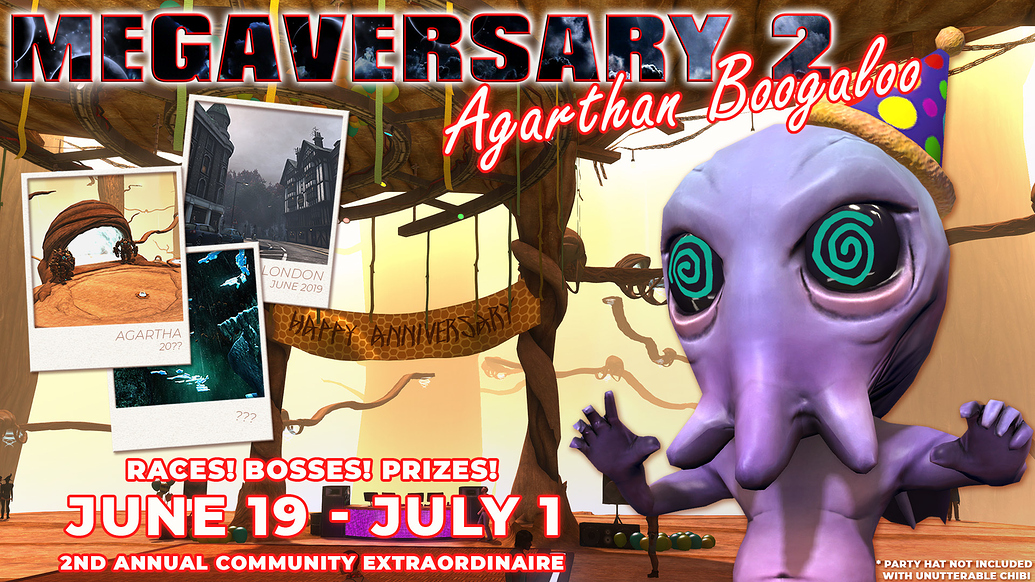 Extraordinaire doesn't even come close to describe what the MEGAversary team achieved this year. I felt honoured to be a part of it, even though most of what I was doing was bashing things with my hammer! Our community is incredible - that so many people, with so many interests could come together and achieve this level of epicness was surely never in doubt .. but it was AWESOME!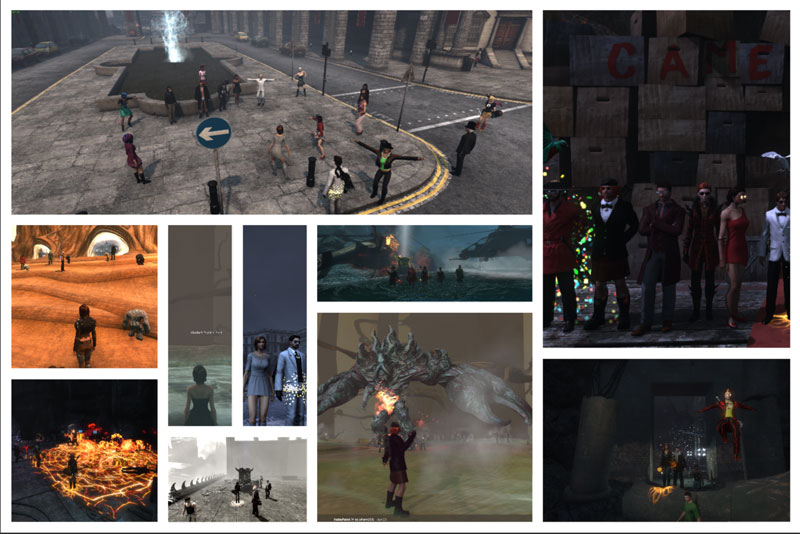 Thank you to all Swords who helped with the World Boss summonings, who donated prizes and who turned up to as many of the events as possible. Our biggest thanks go to HolloPoint. The stress, the borked sleep pattern - the whole lot - we tip our hats to you, Hollo! Well done organising and championing MEGAversary again this year!
What's in a Name?
Einerjar took the time this month to chat with me about his name and why he chose it:
You asked about the origin of my character name, and here it is! Nothing too complicated, really.

I'm sure you've heard of the valkyrie of Norse mythology, the Choosers of the Slain. Well, the einherjar are those chosen. If I remember right, specifically they're the ones who go to Valhalla as opposed to Freya's hall.

Einerjar is a play on that that I've been using for about 15 years now.
Your next issue of The Sword's Edge
Your next issue of The Sword's Edge will be released after the summer on the 9th October 2019 - see you then!!