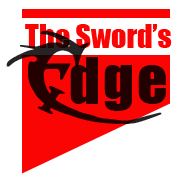 The Sword's Edge
Issue 40: 9th December 2019 - Forged in fire, tempered through wisdom, sharpened by resolve.
Welcome to the final issue of The Sword's Edge for 2019. The year is approaching its closing fireworks, chimes from Big Ben and off-key drunken renditions of auld lang syne, yet we still have so much we want to pack in - and that isn't even factoring in time for deleting scarves from Krampus *winks*
We are incredibly happy that our members took advantage of our Achievement Extravaganza during November, we had hoped to bring that to a close with another larger community social event - but real life got a bit in the way of that. HolloPoint however stepped up and launched The Turkcluck-Thulhu Art Contest as our Thanksgiving event. As we hit December, Nine Swords Letters to Santa-Swords kicked off - and our gift list has some really nice items on it for our cabal members to write their wish letters for.
Planning is underway for what we want to do over Christmas and the New Year. If anyone has any suggestions, or wants to help - please get in touch with Yuriksha. 
Hope you have a steaming mug of cocoa at the ready before you put your feet up and enjoy this months issue of our Newsletter. 
Wishing you all the loot your hearts can dream of, as well as happiness, health and time with your loved ones over the festive period. Have a wonderful start to 2020! 
 ~ Katelin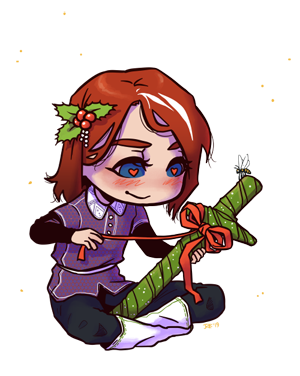 Letters to Santa-Swords
Swords, have you been a good cabal member this year? Then time to get your creative writing skills in operation! Because since the 1st of December, we launched Letters to Santa-Swords! All members of our cabal are invited to write letters to Santa-Swords to say whether you have been a good cabal member this year, and to say why you should be the one to receive a specific gift from our Christmas Gift List.
The gift list may be added to over the coming days and weeks up to Christmas, depending on whether any cabal members have anything that they would like to add to the list.
You can find the guidelines for this competition here over in our Noticeboard forum as well as our Gift List!

.:*~*:._.:*~*:._.:*~*:._.:*~*:._.:*~*:._.:*~*:._.:*~*:._.:*~*:.
May all your wishes come true!
.:*~*:._.:*~*:._.:*~*:._.:*~*:._.:*~*:._.:*~*:._.:*~*:._.:*~*:.
Activity in Nine Swords
You may have noticed over the last months that notifications about Activity Checks have been more frequent. This is because we have made some changes in order to make the cabal administration side of things less of an all at once OMG too much task, and also to ensure that you know who is active and who you can rely on to team with. Our cabal log shows you when each person was removed from the cabal. Each member affected was contacted directly via PM on our website (which also sends an email to each member). Anyone that is removed either didn't responded or have let us know they were no longer playing Secret World: Legends. Anyone that was removed due to in-activity is always welcome to re-join us at any time.
If you have any questions, please feel free to ask. If you had an alt that was accidentally removed, please let our leadership team know. You can also read our directive about Activity here: in our Directives
9S Achievement Extravaganza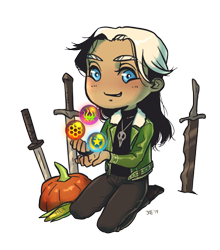 This event was a lot of fun! Was awesome to see you all helping each other out! This is definitely an event we can run again in the future… assuming we haven't all got all the achievements by then! Hundreds of achievement points were gained - of note, our 2 winners with the highest points in the categories set:
In Category 1 - congratulations to: PhoenixBurn - starting points 1040 - after 1495 (gain 455)
You win a SHINY Nemain Signet for your efforts!

In Category 3 - congratulations to: Tazetta - starting points 3670 - after 4300 (gain 630)
You also win a SHINY Nemain Signet for your efforts!
I still have your prize, Tazetta , so please make sure to let me know when I will find you ingame next so I can trade to you.
Feature in our Banner! 
Swords, get those screenshot taking buttons ready! We want you to be the star! 
From today until the 9th January - you can star in our website banner! Submit a festive screenshot here in this thread 1214 (wide) x 300 (high) and we will feature it in our banner rotation until the next issue of our Newsletter is released in the New Year. 
The Turkcluck-Thulhu Art Contest! Nine-Swords Thanks Giving!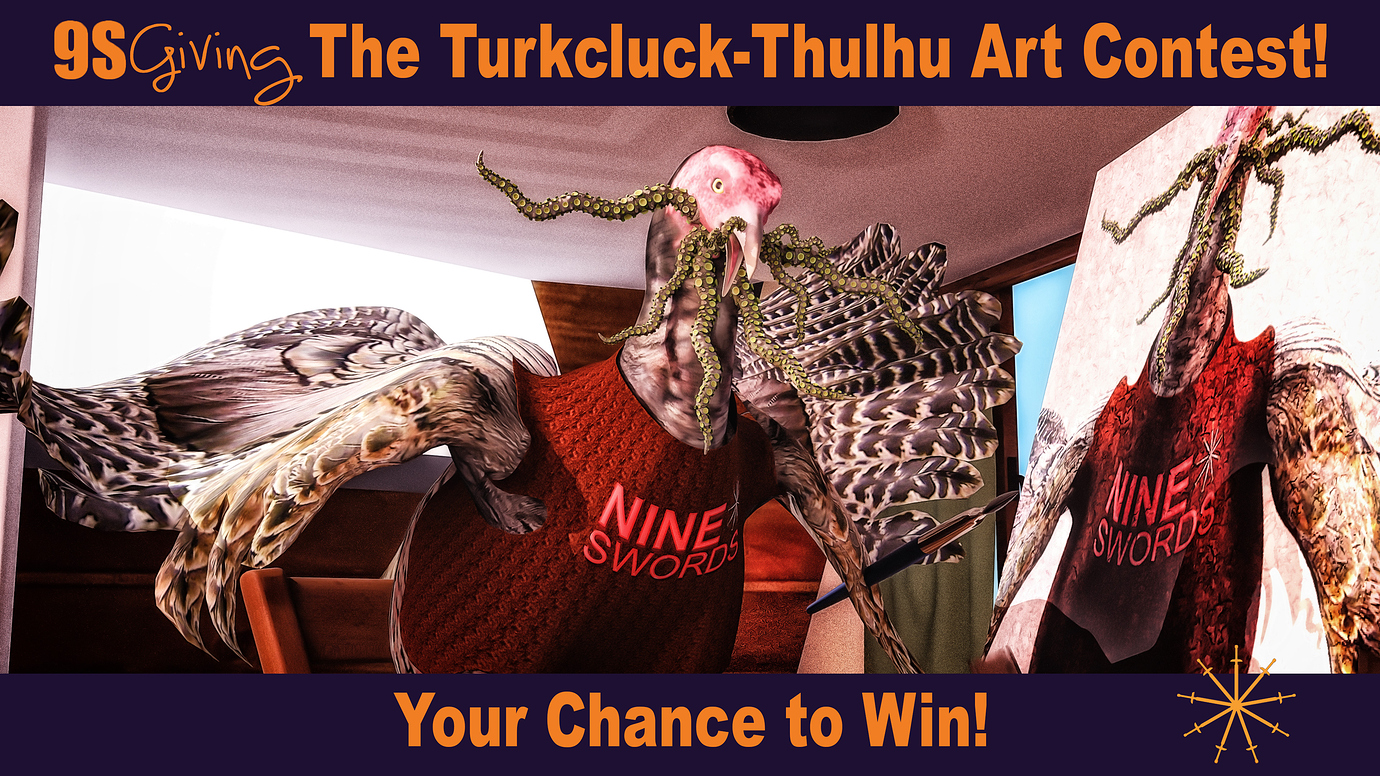 There is still time to enter HolloPoints awesome Thanks Giving art competition. Head over to the Secret World Legends forums for more details!
Incoming in December
Discussion is still ongoing as to what we want to do together as a cabal over Christmas and New Year. If you want to share your ideas and get involved, please head over to this thread here.
We are NINE SWORDS! Input needed by 2nd Jan 2020
For the first issue of The Sword's Edge for 2020 - I want the focus to be on YOU!
If you want to take part - Please send Katelin a PRIVATE MESSAGE here on our website to answer to any or all of the following:
1. Why you chose to join Nine Swords, and why now you are still with us
2. Your favourite memories from 2019 in Nine Swords
3. Wishes for 2020 in Nine Swords
Your next issue of The Sword's Edge...
Your next issue of The Sword's Edge will be released on the 9th of January - see you in the New Year!!