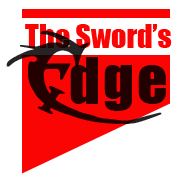 The Sword's Edge
Issue 42: 9th February 2020 - Forged in fire, tempered through wisdom, sharpened by resolve.
In this months lovely issue of The Sword's Edge - we launch a 9S couples screenshot & caption competition, we are revisiting our workshops event (last one was in Autumn 2019) and we are going to speculate, as we have to.. as there isn't any new valentines content launched yet.. and it is so close to heart pj-season! 
January was full of lots of PvE events - and we are sure that February will follow suit! So put your feet up and take a quick break from all the dungeoning while you read this months issue of our newsletter!
Honing the Blades
We know you all love being part of an active cabal. When things are active - you log in more, and you get more involved. Honing the Blades is an event run by our leadership team, and where possible - supported by all of you. It is an event that shares information, knowledge and encourages discussion and participation.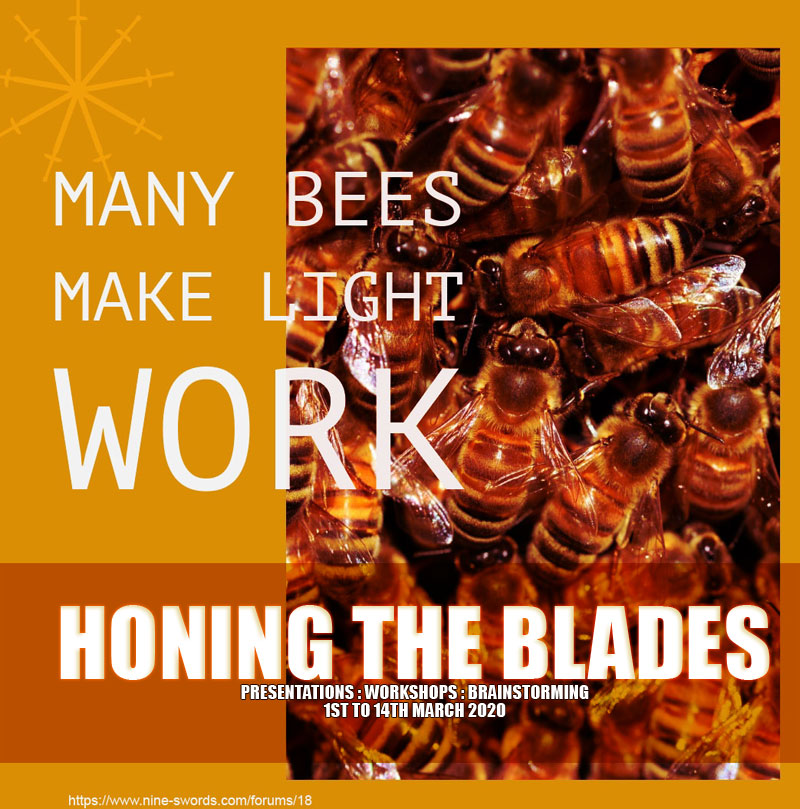 You can expect to see the following events popping into our Calendar over the course of the event:
Presentations
Nine Swords Divisions
Tasks we have in the cabal that you can get involved with

Workshops about things that are within a division, including for example:
Leading teams
Scheduling events
Advertising our cabal
Recruiting
Our workshops will focus on leading, running, organising, doing .. and not on joining things that are already happening.

Brainstorming sessions
New ideas for the cabal
Cabal Pride 7
Honing the Blades is returning at the start of March - we hope you will come along to join us for 2 weeks of scheduled Workshops, Presentations and Brainstorming sessions.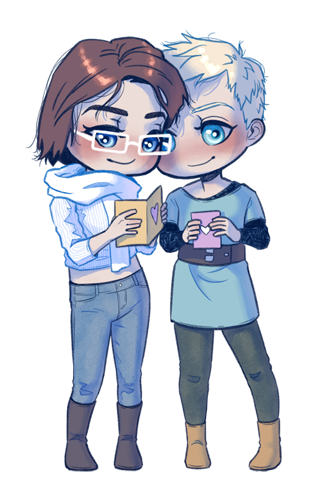 Nine Swords - Dynamic Duo Competition!
Valentines day is incoming, so we are quite appropriately launching a couples themed competition. It has a twist though!  Who is your ingame match in Nine Swords? Not specifically the match you want to snuggle up and get all smoochy with - but your teaming partner. We want to see screenshots of you together with your dynamic Nine Swords DUO partner! We also want to hear from you why you think you make a good gaming pair.

Couples prizes will be awarded to 1st, 2nd and 3rd place winners.
- 1st Prize - a pair of Nemain Signets (2x Signets will be given to the couple, ie. 1 each)
- 2nd Prize - a pair of Sprints (2x Arachnoid Cycles will be given to the couple, ie. 1 each)
- 3rd Prize - a pair of Outfits (1x Artic Explorer, 1 x Oni Soldier Skin (Thank you whoever put this in cabal bank!)  ie. 1 outfit each)
This competition is open to all members of Nine Swords.
You can each only make ONE entry - however, just because someone chose YOU as their match, doesn't mean you are stuck with them *winks* You can also submit your screenshot and a reason why you think you make a great duo with someone else!
You can enter your screenshot and text in this thread here. We will then vote on the winners and announce in our newsletter next month.
Wherefore art thou, Valentines Content?
Last year we were lucky enough to have ingame content for Valentines from the 8th February. We are already at the 9th of the month and haven't seen any new heart patterned PJ's yet.. so here is to hoping!
Maybe you are secretly hoping to see the bags from Saint Valentinus so you can help fill other Bee's inventories with love struck gifts, perhaps you have run out of balloons to place for the lurker and are just chomping at the bit to get your hands on some new ones.. or perhaps you are hoping for a new heart patterned scarf. 
Whatever your preferences for valentines - you can check out this incredibly informative information on TSWDB about what we saw last year, and join me in hoping for some seasonal treats! 
How to schedule events on our Noticeboard
This is definitely one of the topics we will cover in our workshops at the start of March - but it is always good to have a reminder that everyone in Nine Swords is encouraged to schedule events - and when you do so, to post them in our Noticeboard forum area and create an "Associated Event" so that it shows up on our calendar. To do this, please follow these steps:
Create a new thread in the Noticeboard forum area.
Give your event a "Subject name" that means people know what you are doing and when!
In the new thread you create, you need to explain what you are doing and how.
Add your event to the calendar.
For a more detailed overview, please read our Event scheduling directive. And of course, if you have any questions, please get directly in touch with Katelin!

Your next issue of The Sword's Edge...
Your next issue of The Sword's Edge will be released on the 9th of March - see you then!