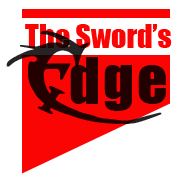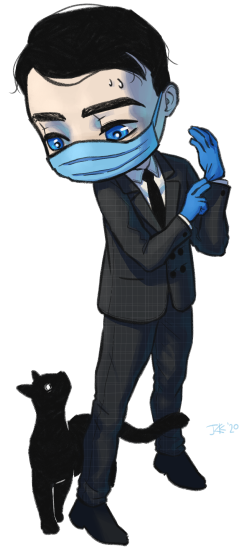 The Sword's Edge
Issue 48: 9th September 2020 - Forged in fire, tempered through wisdom, sharpened by resolve.
Summer has been a bit strange this year. Mainly because there were so many of us active in game when it is normally the time of year when so many of our members are taking advantage of the weather and time off school or work to go away with family or do things... outside.  That we have had so many people in game can likely be contributed to the ongoing situation we are all facing in our real lives, and not that you all turned into sun hating vampires.  Whatever the reason, we are happy to see you - and we will continue to do all we can to ensure that Nine Swords remains an active and fun community.
In this months issue we have an article about the changes and stuff incoming with the balance patch, information about how to get involved in our ongoing "data collecting" for a couple of cabal guides we are writing, links to the Nine Swords graphic novel, and sneak peeks for what is incoming in our cabal in October! 
Stay safe and well everyone - follow Hayden J. Montags example and wear a mask! Massive thank you to DW, for gorgeous artwork again this month.
We hope you enjoy this months issue of our Newsletter!
~ Katelin
Changes and stuff incoming!
Since the last issue of our Newsletter, the Open Beta for the Balance Pass had a few new changes and two more preliminary patch notes were released. 
18th July Prelim Patch Notes:
https://forums.funcom.com/t/rebalance-open-beta-july-18th-weekend-patch-notes/130487
22nd August Patch Notes:
https://forums.funcom.com/t/open-beta-3-patch-notes/134044
It is still not 100% certain what will be released, or when the changes will be implemented. Lots of you, however, are very interested in discussing what we have read in the notes, seen in the beta testing, and had as feedback from others in the community. While we may not be able to say exactly what is incoming, some of our PvE Division Team have stepped up with their thoughts and opinions about the changes incoming: 
Phanth: This re-balancing invokes many emotions: 
Excitement: Because it's something new that'll take some learning, and much trial and error to master
Disappointment: Because, speaking for myself, I would rather they worked on adding more content instead of redoing the current content
Sadness: Because I really enjoyed being an immortal tank and not rely on someone else to keep me alive, and will miss it dearly.
Anger: Like, "how DARE they change something that was unique to the swl!?" I think this change will cause some older players to cut ties with swl and move on to other mmorpgs.
Resolved: Because we have a great cabal and will be meet the new challenge with purpose and determination!


MeowSeeTongue: Like Phanth, I would prefer they look at new content. I have not participated in any of the changes that I have heard about in Polaris, so hopefully these changes are a training exercise for a new set of developers to learn about the code to allow future features to be added. I do wonder whether the new requirement for healing will make it even harder for dungeon runs to form after the newness wears off - that may turn out to be the death of the game.
I am looking forward to increase distillate values dropped in higher dungeons which will help with increasing the strength of weapons and talisman in a faster pace. The game has needed that for a while. I'm also hopeful that the way hate is generate will allow people to have a variety of weapons to tank with.
Rifla: I listened to a lot of videos with interviews from developers and I feel like they are hinting a lot towards bringing back the stuff from tsw that many complained about is missing. They stripped out the aegis that was woven into the code and now it should be quick fix bringing stuff back. Congo has also been mentioned. so I am hopeful that stuff is coming. I have tested the dungeons and new mechanics. The only thing I fear is it being too easy.
Ceilidaer: I am glad they are making healing relevant again. I did only dps in TSW and was so excited to learn something new in SWL - had great fun healing boogied - even in e10 HR! Then they introduced the slider and that was the end of healing. Really sucked.

I'm also now irritated because I had a full level 70 heal deck that was great - but we didn't really get to use it for a couple of years so I fed it into other pieces and now I need it again. Grrrr. Guess it gives me something to work on next. Overall, I'm much like others - looking forward to checking it out, but not too hopeful as the changes may not help me and the way I play - we'll see. I would much rather have content back - our missing dungeons and raids to start! I did hear from a reasonably reliable source that these are coming. We'll see on that too I guess.

More to play and new challenges would be great.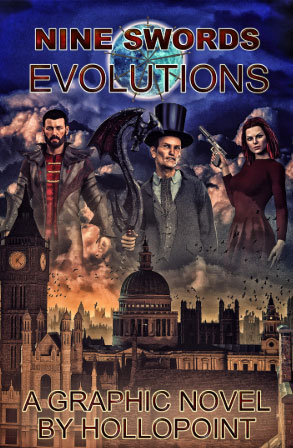 Graphic Novel - Nine Swords Evolutions
Have you seen the latest installments of the amazing graphic novel that HolloPoint has been working on for Nine Swords?
This story is the second in the series, and is set as Nine Swords makes the transition from The Secret World to Secret World Legends. HolloPoint has been taking some of the leaders of the cabal that were active in game at this point of our cabal history on an adventure!
Further chapters will be released periodically over the coming weeks / month. 
You can read Nine Swords Evolutions here.
If you need to catch up with the first story before starting with this one, you can find Nine Swords Origins here in our Knowlege Base drop down.
We hope you are enjoying the story as much as we are! If you want to comment on the story, you can do so here in this forum thread: https://www.nine-swords.com/forums/2/12998
9S Knowledge Base
We have a couple of data collecting projects ongoing that will hopefully help us have guides that we can modify after the balance hits - the two main projects right now are Seek and Preserve Scenarios and the New York Raid.
If you want to contribute, then head over to our Guides, Research and Lore forum area and check out the posts that are likely very near the top of the forum section. For things we have already finished, we are starting to archive the forum posts so we can see what we are doing.
If you have questions about what could be useful, or what you could get involved with - just ask in cabal chat. Lots of our members are actively contributing to these projects.
Another ongoing project is our Bestiary, while more of you get stuck into achievement hunting - please remember to share your favourite hunting routes or tips for how others in the cabal can improve their hunting runs.
What's in a Name?
This month, Rip-Hop has given us a brief overview about where his name comes from...
I needed a new name quick during character creation, because all the names I prefer didn't work. So pondering a new name fast, I remembered that my son had used the term "rip-hop" in a recent conversation, and the context it was used in amused me. So I used Rip-Hop so I could start playing.
Incoming in October! 
October is without a doubt one of the most exciting months in our SWL calendar and your PR and Events team are stepping up once again. Hold on to your pumpkins Swords, we have some fun ahead!

Kicking off on the 1st of October is : Five Feats for Samhain
This event is being hosted by our Public Relations division and you will have Five "Feats" to complete to achieve a "Five Feats for Samhain" 9S Award. Each single feat will also have its own award. On completing all 5 - those members will not only get their Awards in their forum Profiles, but be entered into a prize draw to win 1st, 2nd and 3rd Prize!  Keep your eyes on our Noticeboard forum and calendar starting from the 1st of October to make sure you don't miss out!
Also being organised for October by our Events Division is Samhain Masquerade 2020! Yuriksha and HolloPoint are in very early planning phases for this, but watch this space! I am sure they will be posting information as soon as they have a date and location confirmed.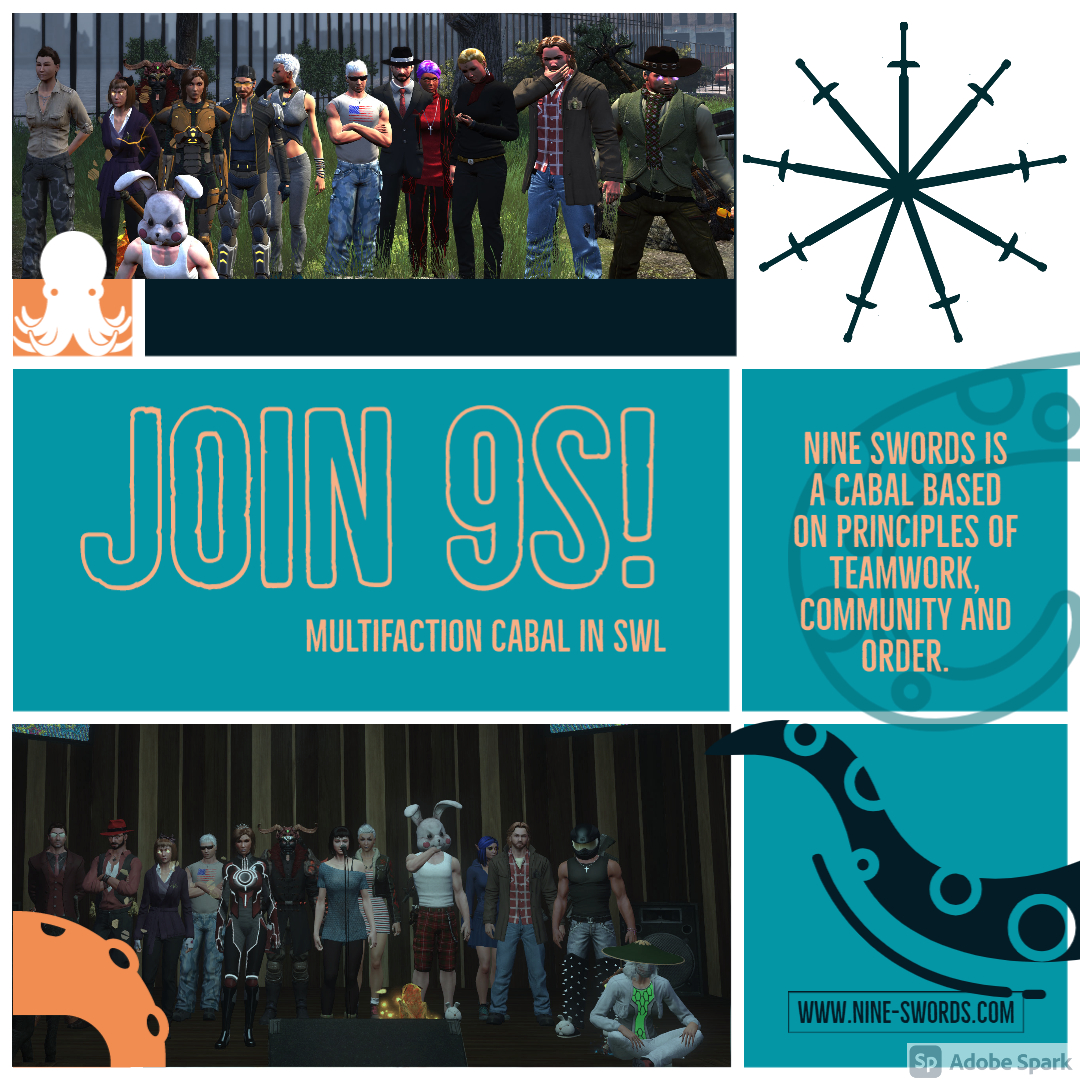 Issue 49 of The Sword's Edge...
will be released on the 9th October 2020 - see you then with a slice of pumpkin pie!