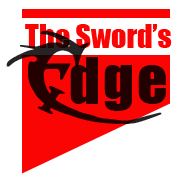 The Sword's Edge
Issue 50: 9th December 2020 - Forged in fire, tempered through wisdom, sharpened by resolve.
Dearest members of Nine Swords,
At this time of year so many of you are usually making plans to visit your family, spend time with your loved ones and enjoying festivities with your friends. I don't know about you, but my main concern right now is making sure those I love stay safe and well. Many already did have to cut back and cancel plans for massively important celebrations like Diwali and Thanksgiving and I am sure that you are all very focussed on making sure that Christmas and New Year are celebrated remotely and likely from behind your screen. Therefore, I want to call on you all in our final month of this insane year to share your positive messages, your beautiful decorations, your delicious food (internal forum post for sharing here)! We may be few in who have met face to face, but we have many shared hours of fun together - and it is clear from our conversations in cabal chat that we are all always very interested in what is for dinner!
On the note of having fun together - we set you up with the potential of a massive amount of events for December! Santa Swords 2020 kicked off on the 1st of December. Hoping to see lots of you getting involved - see below for more information. 
Keep safe all of you! Seasons greetings and much love,
~ Katelin
Santa Swords 2020
Our time is likely the biggest gift you can give anyone. Which is why for this years Santa Swords - this is exactly what we want you to do.

Santa Swords 2020: Plan and run an event for our cabal during December!

From the first of December through to Sunday 27th December, we want you to come up with an idea of what you want to do.. and then we want you to invite members of our cabal to join you for that event - and we want a screenshot to see it happened!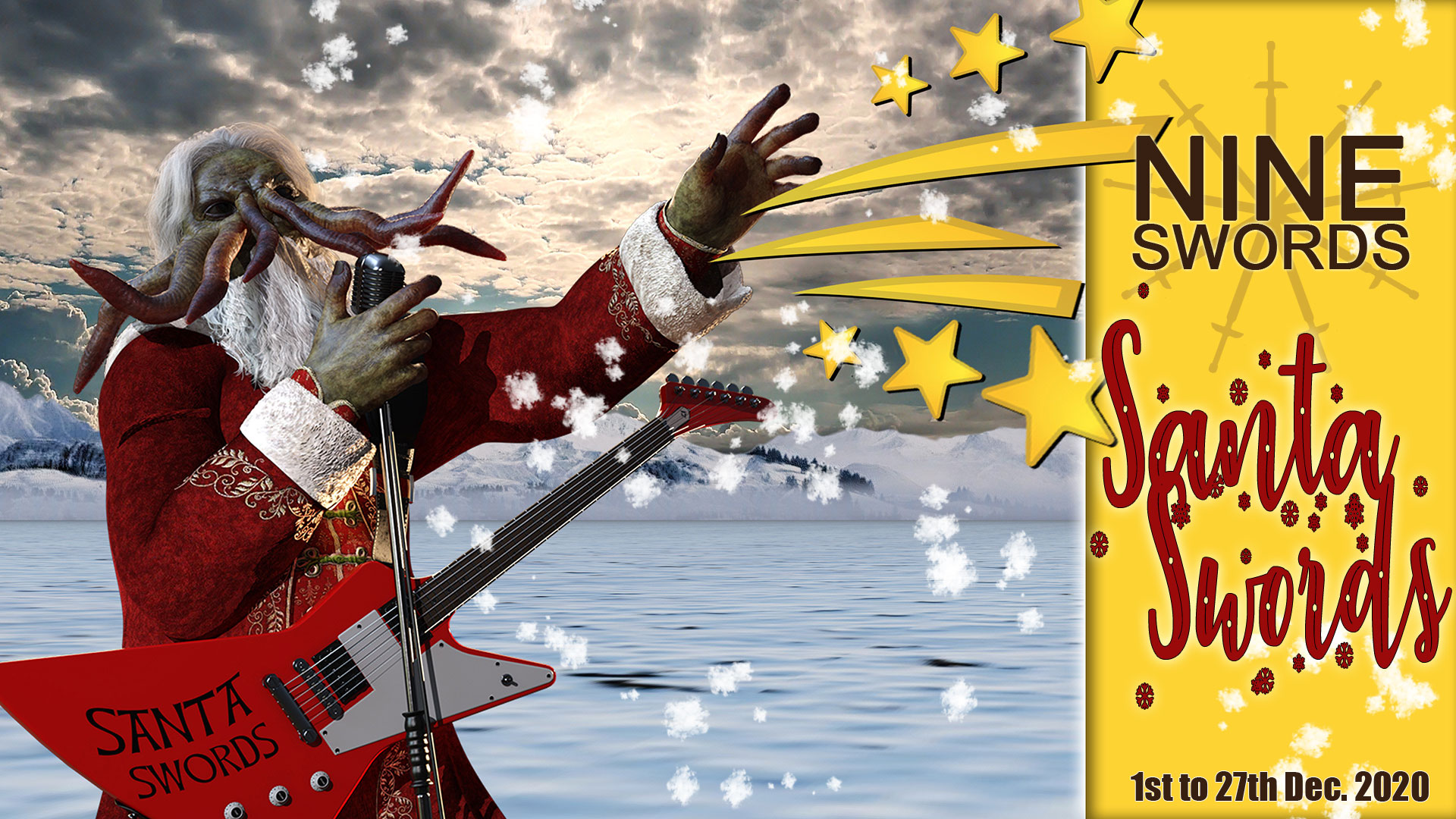 We have already got events popping onto our calendar! So make sure you find time to plan your event too! For more information, Swords - head over to the Noticeboard forum here: https://www.nine-swords.com/forums/18/13131?p=85358
Wowee October!
October is generally our favourite month, but oh my goodness did we pack a massive amount of stuff in to our playtime!
Monster Bash
The Monster Bash was a really fun event we held in collaboration with the League of Monster Slayers. We had an epic 10 consecutive hours of world boss bashing with the hourly Jack Portal our only interruption. Impressed was an understatement. It was a fantastic opportunity to show the community we are still very much alive and kicking, and for us to also know what we are capable of. With the amount of Tanks and Healers we have in the cabal that were able to run the teams for us meant it really was a team effort - those together with the teams fronted by LoMS ensured a positvely successful event.  Thank you all!


Halloween Masquerade
Yuriksha pulled off another Halloween Masquerade this year! It is the 3rd year we have run the event as a cabal, and we had a lot of fun with the 'Hall of the Madness Queen' theme. We were really happy that DJ Drina from Happy Tentacle Radio joined us, and that so many of you came along to support our social event. 

Five Feats for Samhain
When faced with the challenges to show your accomplishments, your courage, your feats of considerable engineering, your skill and your strength - well, Swords - you gave it your absolute best! 
Our new for this year Samhain themed activity / prize draw was a hit. We had some great entries, and lots of participation for the event - as well as many awards handed out via our 9S Medals, and PRIZES!! Thank you to everyone that took part. 
Heading into November... 
Winter Warmers
Sometimes we have a lull between October and Thanksgiving / Christmas - but not this year!  Challenges for our 9S Winter Warmers event were set, and we were able to hand out some really great prizes!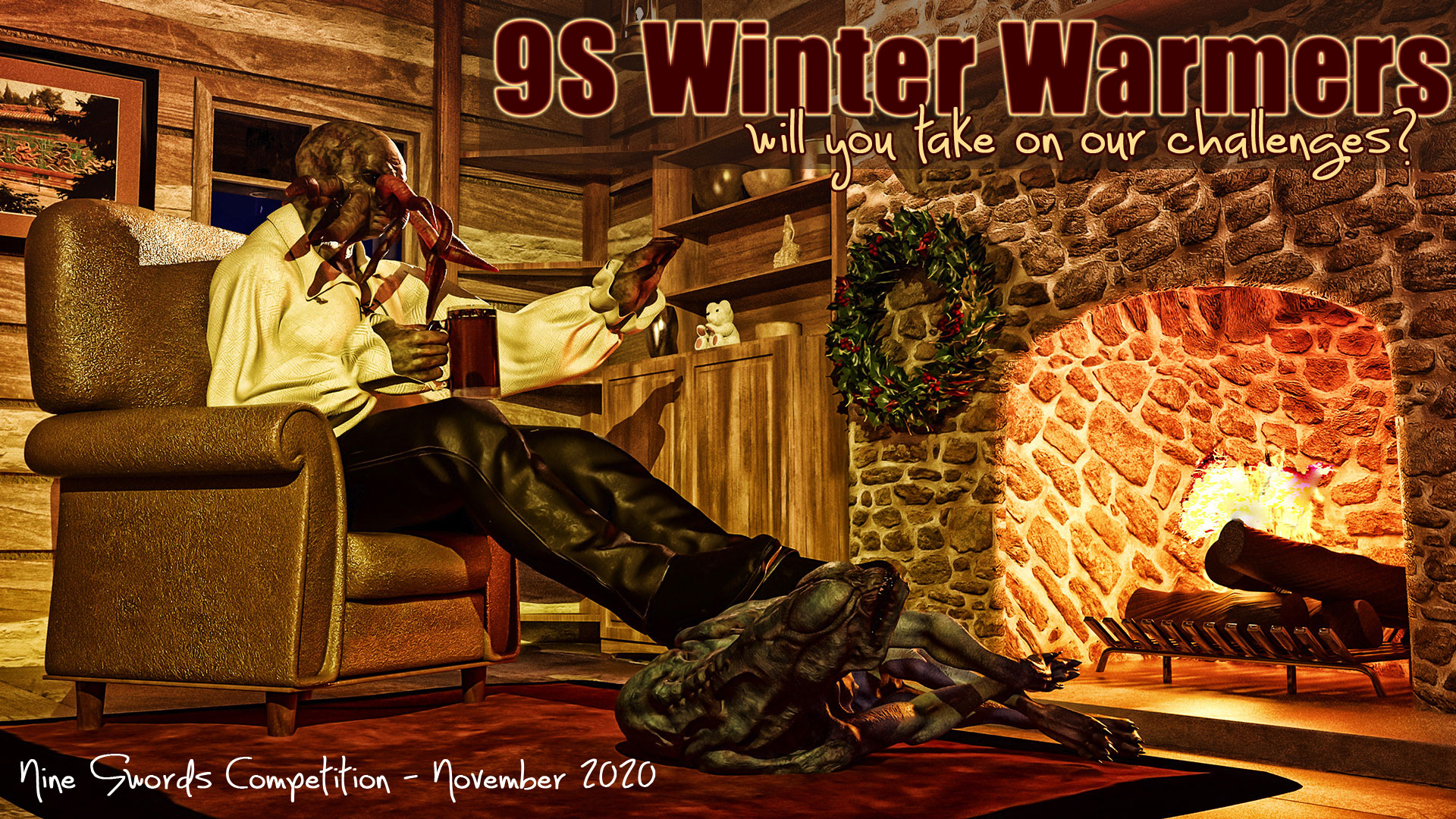 NY Raid Progress
If all these social events were not enough - massive amounts of raiding has been going on. Huge shout outs to bOOgied and Rifla for keeping us organised, and running a LOT of raids. Story Mode, E1 and E5 NY Raids are happening all over the week as well as at the scheduled event times. E10 has been not just Nine Swords running for ourselves, but lots of support being given to other raid teams running during the week. I have no idea how completions for the week can be remembered by our raid leaders - but they are doing it! On top of that, multiple runs a week are going on for the E17 NY Raid too. Very impressed with the progress from all levels for raiding, please remember though - if you want to learn a new role, ask for training runs. If you want to improve, keep attending and learning from mistakes!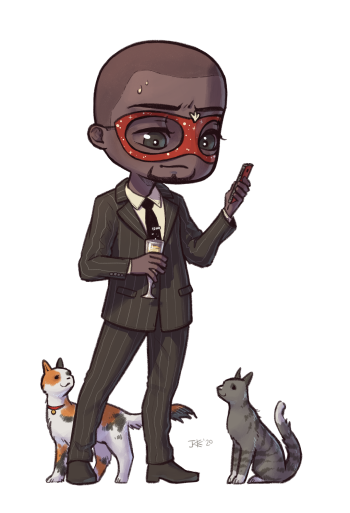 Nine Swords is Recruiting!
Nine Swords is a cabal based on principles of teamwork, community and order. We are an international cabal with members spanning the globe. Whether you can be online for 1hour or all day, there is usually always some to chat with - and during our busier times of day, lots of teaming going on.
The focus of our cabal is to be involved in as much as possible. We want there to be something for everyone. All our members are encouraged to take part in what is going on in the cabal. And whether when you join you choose to become engaged in one category or be a jack of all trades - we have a place for everyone that wants to have fun and that will be respectful of our members.
Being in a cabal is about joining in. It is about being part of a community. Which is why we are looking for individuals who want to have fun with others, who will be active contributors to the cabal and who will help us continue to ensure that Nine Swords is the best cabal it can be. With a 2020 that did not quite live up to our normal real life hopes, we certainly did all we could to make sure that we had a lot going on in game. Therefore, we are especially looking for people who want to help us push our community agenda even harder in 2021!
If you aren't afraid of a little hard work and you want to invest your time and energy in Nine Swords then we are definitely looking for you. 
If you are interested in becoming a member of Nine Swords, please click on the "Join Nine Swords" link at the top of this page. 
Incoming ...
Hard to tell exactly what else will be crammed into our calendar before the end of the year, especially as we are likely to see more cabal members getting involved with Santa Swords - so make sure you check our Noticeboard and calendar regularly.
If you see something on the calendar you do NOT want to miss - take advantage of the export event button: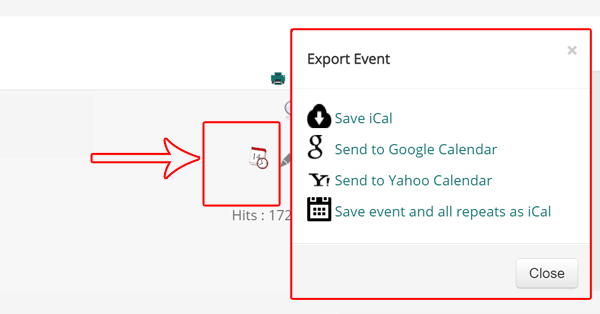 Clicking the little calendar icon, brings up the Export Event menu. You can then make sure you have it saved on your phone calendar and that you have a reminder set!!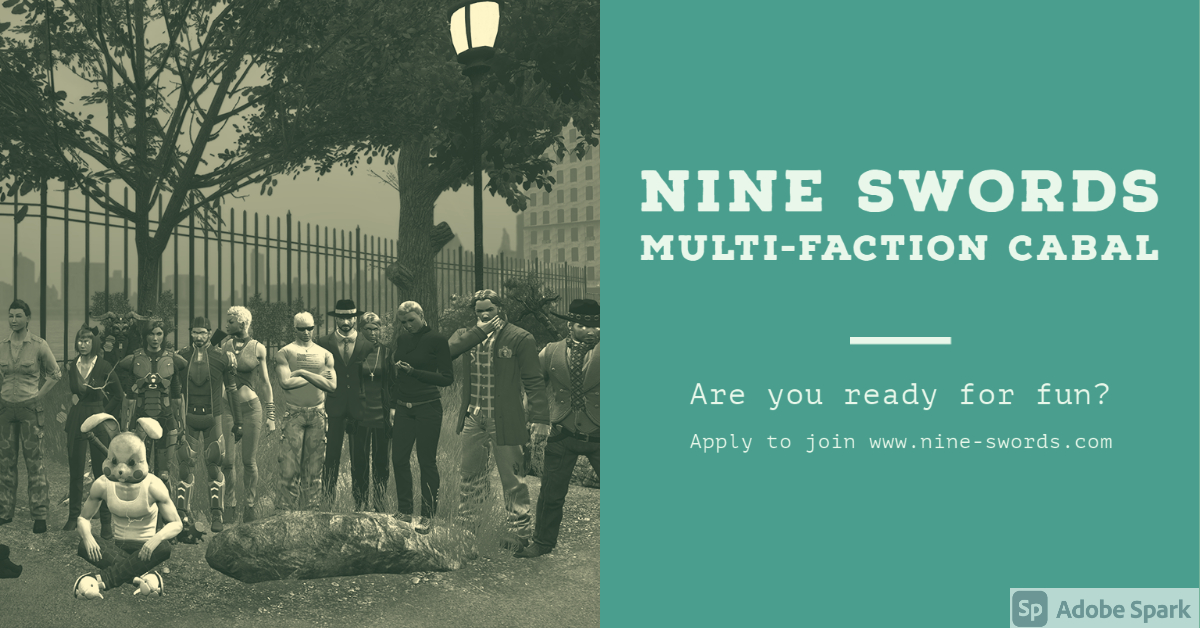 Issue 51 of The Sword's Edge...
Issue 51 of our newsletter will be released on the 9th January 2021 - see you then!