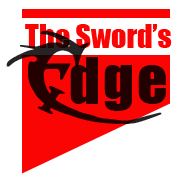 The Sword's Edge
Issue 53: 9th May 2021 - Forged in fire, tempered through wisdom, sharpened by resolve.
The last couple of months since our last Newsletter have been pretty standard; lots of regular activity in the cabal and much IP gained as usual! Whether it is a new normal, or a calm before the storm - we certainly benefitted from it. We witnessed the usual trend that we have seen over the years in Nine Swords that when things are peaceful and ordered that it allows us to see developments and growth in other areas. At least I am pretty sure that this calm likely contributed to the fantastic Raid training that we have been able to carry out, and a surge in research going on for our Knowledge Base which you can read about in todays issue. We have also seen a nice rise in applications this last couple of weeks. I am grateful to all our members that have been working hard!
Exciting times are ahead with planning kicking off for Megaversary 4, and most importantly for our cabal - our NINTH anniversary. Nine Swords and nine years. Oh-em-Geeee! 
If you want to get involved in everything that is incoming, Swords - read on and get in touch! Levels of epic-ness increase with the amount of members taking part! 
See you all in game,
Nine Swords is Recruiting
Are you looking for a new cabal? Hoping to find people who are fun, like to chat and enjoy teaming together? Then Nine Swords could be the cabal for you. 
We don't want you to just join and fade into the background, we want you to be an active part of our community. We want you to be willing to help continue to build our community. Nine Swords is approaching its 9th anniversary this year, our members help us to maintain our active cabal; we cannot do it without them. In addition, we ask that you are willing to uphold our principles of teamwork and respect. We log in to have a good time and relax  - definitely not to be bombarded with drama. On top of that, we want you to do your best to uphold our prime directive of having fun.
If you think you can fulfill what we are looking for, and if Nine Swords could be a good fit for you. Waste no more time! Apply to join our cabal 
Register on the website, log in and then use the link at the top of the website to "Join Nine Swords". We look forward to receiving your application.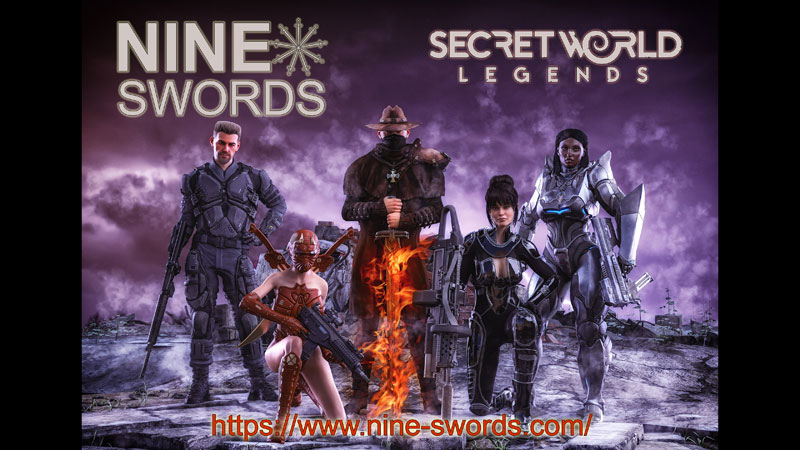 Thank you to HolloPoint for your amazing artwork!
Envoys of Avalon - Spring 2021
How many waves did you manage to complete? 
Occult Defence is definitely like marmite, one of those love, hate .. or love to hate gameplay areas. The amount of complaints about it being too dark, too laggy and the interesting graphics glitches after you have too many mobs running around were voiced in cabal chat - but were definitely outweighed with the amounts of people asking to team and people getting lots of achievements. 
Thank you everyone that spent time teaming and encouraging other members to go for their achievements! It was overall a lot of fun.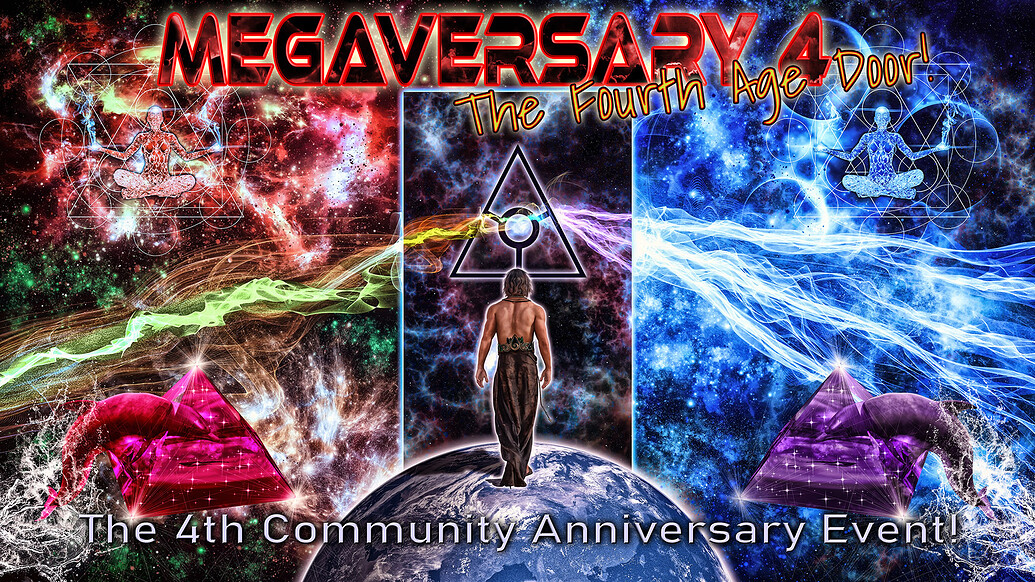 HolloPoint is beginning to ramp up for the start of the MEGAversary 4 "The Fourth Age Door". The start date will be around the 23rd of June. If you want to get involved this year, do not be shy! Nine Swords will as always be getting involved as much as possible!
Training / Workshops
As most of you know, for the last couple of months we have been concentrating on New York Raid E10 training. The training has been happening on Wednesdays and happily has been a massive success, so Rifla and I have decided we are going to continue with it for at least the next month and a half.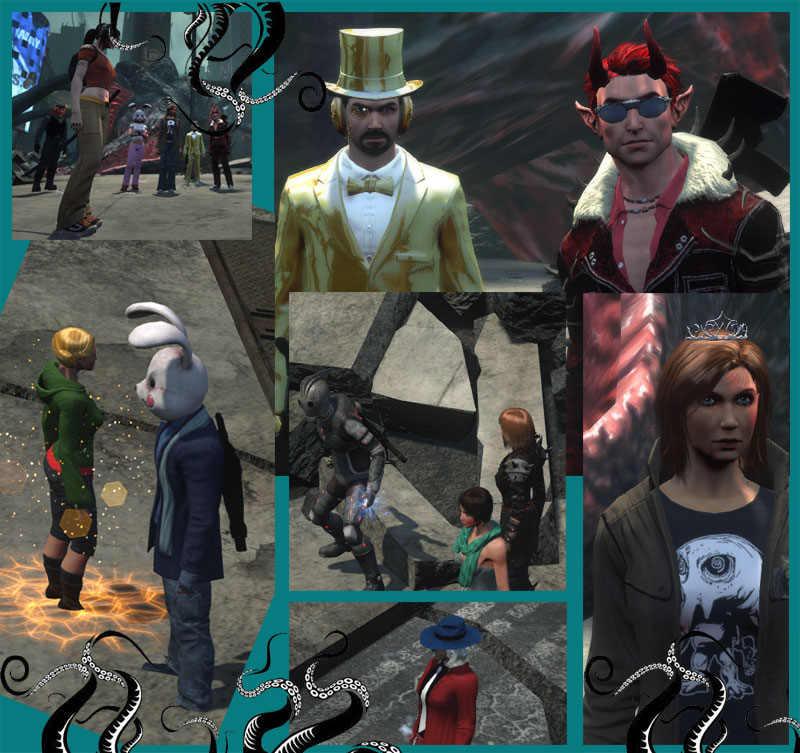 Whether you are new to 1k+ IP, well over 1k IP but are interested in new roles, or you are already E17 but want to come along to help and share your knowledge and help - get signed up! We need to train so that no one feels carried, and everyone knows what they are doing! The feedback we have had so far is definitely that this is working.
Specifically for the E10 raid - this last month, we have seen members stepping up to heal that never raid healed before, new filth placers, people working on their builds so that they can provide the Cleanses and Opening Shots while healing or filth placing so that other DPS can really just DPS.  It has been fantastic. You are all so capable and you are all learning so fast. Keep stepping up and offering to do roles! You can do it, and you are making a massive difference to the outcomes of our raids.
What we are doing as a cabal every day though is definitely not just the New York Raid! Lots of you are reaching things that are new to you, or you need support. Part of that support is discussed further on in this newsletter with the impact that our guides and research is having on your game play - but a bigger part of it is how you can actively help yourself. 
I cannot encourage you all strongly enough to ask for help. Take the time to make a forum post with your whole build in it and you will get comprehensive support. Just stating you are using an Assaut Rifle leads to us asking too many questions to help you - but if you list your current IP, talismans and weapons and what you are aiming to achieve we really can help you find a way forwards!
If there are areas in the game where you feel we could support the cabal more with workshops and specific training, then shout up. Either ask in game in our cabal chat, or use our forums. Link: Get help with your build in this forum area.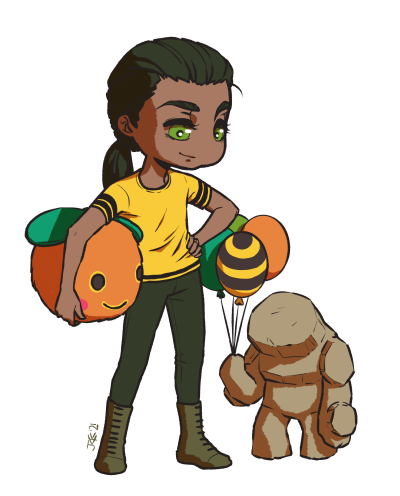 Help us make our 9th Anniversary the most epic ever! 
It has always been a hope of mine, that with Nine being in our name.. that our ninth anniversary would be a massive event. So, I need to ask for help because there is not a chance in the world that the event we as a cabal deserve can be pulled off with only my imagination and time. We are all going to have to get really really busy and creative! 
Nine Swords celebrates
NINE years as a cabal
29th June 2021. 
I know many of you will not need asking twice to start thinking of ideas, so I already set a forum post in our Event Requests Forum. This forum thread will not have all the breakdown of exactly what is going on. We are going to use it for the next couple of weeks to see who can devote time, energy and ideas.
We will have an ingame brainstorming chat in a couple of weeks, and then I will set up a temporary planning area in our forums.
Very excited to see what we come up with, and even more excited that we have almost made it nine whole years. Definitely many more to come! 
Thank you for your beautiful artwork, Jess
Guides
Our Knowledge Base has been a hive of activity this last couple of months. Xaoti has been incredibly busy and with support from other members gathering loot data and ideas, she has been able to make massive strides in some areas of our knowledge base and Bestiary. From what I can see, a can of worms has well and truly been opened - and it is happily impossible to get that lid back on! 
The main area of her efforts right now are concentrated around dungeons and the bosses. On top of this, lair guides for the areas after Solomon Island are finally seeing some well deserved attention. We all spend so much time doing PvE activities, and having these guides will definitely help our newer members have an idea of what they are doing, and support our older members by being a resource that they can refer people to.
If you want to get involved in our research divisions efforts, just get in touch with our leadership team - or contact Xaoti directly to see how you can help. All members at all IP ranges can help, lots of the data we collect is not only based on end game people steamrollering through something, we want to know how the mechanics or what loot you get. 
Cabal Guide / Research forum area: https://www.nine-swords.com/forums/43
9S Knowledge Base: https://www.nine-swords.com/knowledge-base 
Issue 54 of The Sword's Edge...
Issue 54 of our newsletter will be released on the 9th July 2021 - see you then!