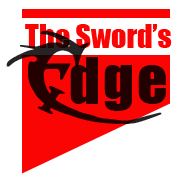 The Sword's Edge
Issue 55: 9th July 2021 - Forged in fire, tempered through wisdom, sharpened by resolve.
The last few weeks have been incredibly emotional within the cabal and throughout our community. I know I am not the only one who had days that I just had to log back out and be on my own and reflect. There were also days that I logged in with focussed determination to smash things. Then there were the days that I wanted nothing more than to share joy and togetherness.  I appreciated that whatever I was feeling, it was ok. The respect, understanding and shared compassion within the cabal was unparalleled. I hope that day to day, this was also felt amongst you all too. I hope too, that you all know it is ok to have sad days, and definitely also ok to be happy and have fun. 
Our cabal lost an incredible member and friend in Mark - sometimes the sadness may hit us and feel overwhelming, but we are going forwards. We reached nine years as a cabal together, and we have plans for more years to come. I know I am not alone in being excited for our future, and for the ride ahead. We shared some great ideas and brainstorming over the last weeks, and some of those are already being developed into longer term plans and concepts.
Whichever route our journey ahead takes, I know we are going to continue to maintain a successful cabal, with wonderful friendly people and have a lot of fun.
In this months newsletter, we are going to have a quick look back on the events that have happened this last month for our 9th Anniversary as well as MEGAversary. We have a new section this month from our very own agony aunt and it would be great to know if you like it! 
See you all in game,
Nine Swords is Recruiting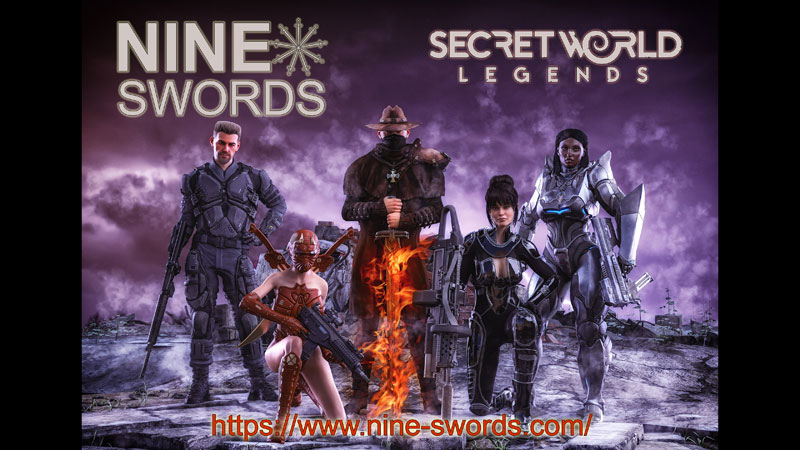 Are you looking for a new cabal? Hoping to find people who are fun, like to chat and enjoy teaming together? Then Nine Swords could be the cabal for you. 
Register on the website, log in and then use the link at the top of the website to "Join Nine Swords". We look forward to receiving your application. 
9S 9th Anniversary - Overview
Thankyou to everyone that helped organise, run, donated prizes and participated in everything we did to celebrate our 9th Anniversary. There were some great event ideas, and I know many of you had a lot of fun and have even requested some events to be a more regular occurrence. 
Each and every one of you that we saw during the event has received a very shiny and wonderfully designed medal for your website profile. You can see who has one here . Not only do you get a shiny treasure, each and every one of you was also put into our participation raffle. What is even more incredible is that we had SO MANY donated prizes, that it means everyone that participated can get their hands on something from our prize pot! You can follow the raffle prizes being requested here, as well as see how long you have to wait to get your hands on something! 
We had a lot of screenshots taken over the event. Lots were really good! I decided to put mine from our 9th Anniversary Party that we held together in a little video. We were all so thankful that DJ Drina from Happy Tentacle Radio could support us and that she really ensured we had a fantastic event. 
9S 9th Anniversary Highlights!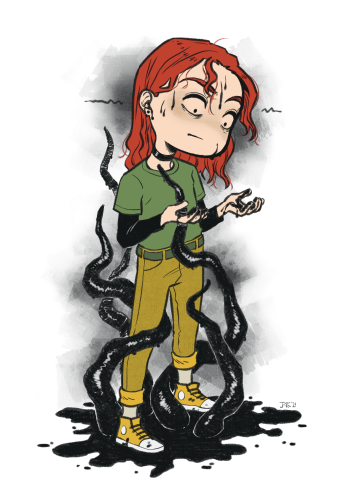 We had some really fantastic events happening for our Anniversary this year! 
CRAB BAKE!
Congratulations to Razorgrin for leading the efforts for our CRAB BAKE! 100 Abyssopelagic Horrors were defeated in NINE HOURS. You have our thanks, and definitely deserve that you buy yourself a new cushion for your chair. Also - respect that you managed them in NINE hours, and kept the theme of the event going *winks*
On a Barren Shore: 9S Anniversary Event
Thankyou to Yuriksha for preparing a 3hour long RP Adventure. On a Barren Shore was a really great RP event, and renewed the interest and enthusiasm within the cabal for having future events with a similar structure. We are looking forward to seeing what you and Balam's creative minds manage to conjur up for the already planned next event!  
9S Anniversary: HIDE & SEEK
Honestly, this was the most ridiculous silly fun I have had in game in a long time. Massive thank you to Kucuboy for organising and running the event. We played like kids that were unbelievably savvy about hiding places - lots of laughter and cheering on of our seekers. Definitely hoping to see this event again in the future. 
The Run-Way 2021! 
I channelled an inner Cilla Black for this event and enjoyed it very much - it was great to hear favourite moments from the past year from the members who attended, to review our goals from the New Year event as well as to look to the future with changes we want to make in the cabal. I am very grateful for the open dialog we had together and have already seen us putting our words into actions. 
9th Anniversary Cabal Meeting
Sometimes we need to have the formal meetings too, it is a great time for our leadership team to pass on their current projects and goals and see who they can talk into helping them! Thank you to Durendal for organising and leading this meeting for us.  The screenshot at the end was also really really wonderful and can be seen on our website banner rotation.
and then we had some competitions in our forums! 
9S Anniversary CAPTION THIS! Competition
Congratulations to CarbonArc for winning with his caption for the Caption This Competition, then to Balam for receiving the prize as Carb already had it!
Nine Swords Anniversary: Treasure Hunt
Thank you to CarbonArc for setting us up with 9 clues to be found within the first nine playfields in our secret world! It was a lot of fun trying to work them out. Congratulations to Xaoti for getting the most answers correct! 
Nine Swords Nature Shots Competition
Thank you to Xaoti for running this competition! And to everyone that submitted a screenshot. Congratulations to myself, Razorgrin, Balam and Cassar for winning one of each category.
MEGAversary Overview
It never actually crossed my mind that running our 9th Anniversary events AND MEGAversary events was going to be a challenge - we all so gracefully accepted we were doing both, and just got on with it. And boy did we have fun.
MEGAversary is such a special event - it manages to span every possible interest and corner of our community, it brings us all together and in doing so is incredible. Thank you to each and every one of you in Nine Swords that contributed to running events for MEGAversary, or helping with coordination in game. Thank you to each and every one of you that took part too! It is the sheer mass of everyone getting involved, excited and joining in that makes the event so spectacularly awesome.
If you are reading this and you are not in Nine Swords - then our thanks go to you too! Thank you to everyone that stepped up, joined in and ensured that this years MEGAversary was as amazing as it was planned to be.
I am massively grateful <3 <3 <3
You are all awesome!
Sign me up for next year! 
Ask Agartha
Ask Agartha is here for you, whether you're in need of relationship advice, lifestyle counselling, or just an ear in a busy world!




Dear Agartha,





My boyfriend is cheating on me but I still feel Warmth. It brings out the Savagery in me. Is there any way to Recuperate this relationship, or should I unleash my Frenzied Wrath?




Dear Bee,

Often, we are in need of Regeneration of our most primal selves; the Vigour and Ferocity of your instincts might be inciting you, but I must advise you that the Warmth and Natural Remedy of a loving relationship is first and foremost based on trust. Your Primal Instincts are always worth listening to, and once you Smell Fear or see his eyes wander, it might be time to look for greener pastures. Channel your inner beast into other pursuits: Renewal and Nurturing of one's inner self is often worth as much as some cheating jerk.

Remember: sometimes all we need from a relationship is a way out.~ Agartha
---



Dear Agartha,





So, there's this girl I like, but the thing is, I really like irritating her. She calls me Frenemy #1 and threatens to set me on fire, but I just can't seem to quit poking at her. She's sexy as hell when she's mad, and she's just so fun to poke. We recently had a bit of a fight where she made a bet with me, and she lost the bet. I made her run around in a bikini all day as my reward for winning, but now she's really mad at me. She's the one who suggested the bet, though! Am I gonna die anyway?





Signed,




"Haha I'm In Danger"



Dear "Haha I'm In Danger",

Setting someone on fire is a strange first response, and makes me wonder: did you really provoke her or does she just randomly tend to pyromania? If the latter, you might want to make sure you're ready for some incendiary fun before getting any closer! I doubt that you're going to die, given Bee regeneration, but you might be in for an uncomfortable time regrowing everything. There can only be one Said in this world.

All in all, if she is as prickly as posed, perhaps a direct approach might work better. Just ask the girl out and save the roasting for comedy sessions.~ Agartha
Sharpening the Blades 
Our Sharpening the Blades event will be incoming again very soon with Razorgrin at the reins! 

Following her promotion into the leadership team, Razor asked what else she could do other than "just" recruitment.. and perhaps to support our Academy division. After not much arm-twisting, she has decided that there is value in us holding Sharpening the Blades event sessions more often than we are currently doing. And I definitely agree!
Sharpening the Blades is an event for new members to the cabal - to give you a space to ask questions and let us know how you are settling in. It is also an event for older members in the cabal to come along and give us feedback on how things are currently going in the cabal.
Razorgrin will be setting up a poll to check with you all what times of day would be best for the event to ensure that as many people as possible who want to attend, can attend.  So make sure to keep an eye out in our forum for that!
Activity Check 2021
If you have not logged in yet this year... I cannot understand why not! However, sometimes real life does mean you have to stop playing a game - or you find a new one where you are having more fun. Whatever the reason, if we have not seen you this calendar year, you are likely to get a PM from Durendal over the coming week or so . If you want to stay in the cabal, please do reply to his forum PM. We definitely don't want to remove anyone that intends to log in.
Issue 56 of The Sword's Edge...
Issue 56 of our newsletter will be released on the 9th September 2021 - see you then!