Home
Details

Written by

Elizabeth Katelin Hunt

Hits: 190
Yesterday, when I read the message from Helixia in our forums that he will no longer be playing SWL and is therefore stepping down from our Nine Swords leadership team..  I had to take some time before I posted. The reason I had to take time, is because I saw it coming - I just didn't want to admit it! 
We meet so many people online, and sometimes - we are lucky enough that some of those people make an incredibly positive impact to our lives. 
Helixia was one of those people to me. 
When people join our online communities, you always start with a bit of caution right? You test the water.. see how someone settles in. See if you like each other. Well, with Helixia it was crazy -  I was blown away by how quickly he settled into the cabal, and was so successful and attentive with recruitment and idea sharing. Fortunately, the rest of our leadership team shared my opinion and he was promoted to joint lead of our Recruitment division. 
It was an enormous pleasure "working" with you, Helixia. You were a great leader within our cabal. Thank you for so many really happy, fun memories, thank you for all your support and hard work in the cabal. We wish you all of our best wishes for your future. 
---
Details

Written by

Elizabeth Katelin Hunt

Hits: 234
How long have you been in Nine Swords for? Did you get around to updating your website profile yet? 
Well - time for an incentive! 
From today until the 22nd September at 12noon GMT, if you add a portrait image to your website profile (that is in line with our guidelines and won't make anyones eyes bleed) you will be put in to a draw to win:
1. 50k Marks of Favour
2. Agarthan Wings
3. 50 Agarthan Caches
If you have an image in your profile already, then you are automatically in the draw. However you are very welcome to update it!
You can read more about the event here: https://www.nine-swords.com/forums/18/12390
If you have no idea how to add an image to your website profile, check out this directive here: Your 9S Website Profile
---
Details

Written by

Uragon Durendal Hunter

Hits: 245
Besides continuously welcoming new members and leaders, we also sometimes have to accept the fact that people move on and step down from their roles. As such is life, I would like to use the opportunity to thank Ishco for all she has done in her active time as a leader in Nine Swords. In her active times, she has contributed greatly to welcoming new members and organizing both social and PvE gaming activities. All the best for the future, Ishco!
Details

Written by

Elizabeth Katelin Hunt

Hits: 240
As an apology and compensation for yesterday's authentication and connectivity issues, Funcom are granting 2 Cache Keys to everyone. You have until the end of Monday 12th August 2019 to claim this. Additionally, Catalysts and Imbuers are 50% off and AP/SP are 30% off through Monday.
If that wasn't enough - we are also getting FREE KEYS (No Limits) Weekend begins now through to this coming Monday!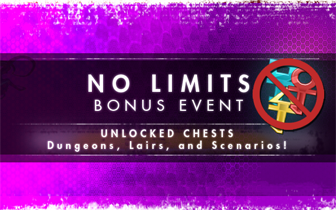 Good job we already have a stack of stuff scheduled that we can all get stuck into *winks*
---
Details

Written by

Elizabeth Katelin Hunt

Hits: 286
Please all join us in congratulating Sam515 in joining the Nine Swords leadership team! He will be taking on the role of Academy Leader.
Sam has some pretty exciting ideas in store and we hope you will all support him as much as you can in making those ideas a success for our cabal! If you are inspired by what you see over the coming period - get in touch and find out how you can get more involved in our cabal! 
You can congratulate Sam here in this post: click here
Find out what each of our divisions do here: Division Overview
---