Home
Details

Written by

Elizabeth Katelin Hunt

Hits: 191
The Sword's Edge issue 46 has been released today with yummy-beautiful artwork from DW! Thank you. 
So many exciting things happening this month - get reading so you don't miss out!
---
Details

Written by

Elizabeth Katelin Hunt

Hits: 192
Heads up, Swords!! Get saving some MoF because you will want to have LOTS of key buying opportunities over MEGAVersary. Legio Fulminata have put a stack of World Boss summonings on the Calendar! I will continue trying to add them to our calendar too so you know exactly what is planned for when. 
Start saving up your Marks of Favour!! MEGAVersary is Incoming! 
---
Details

Written by

Elizabeth Katelin Hunt

Hits: 229
The 3rd MEGAversary Player Run Event will be happening from the 24th of June until the 7th of July.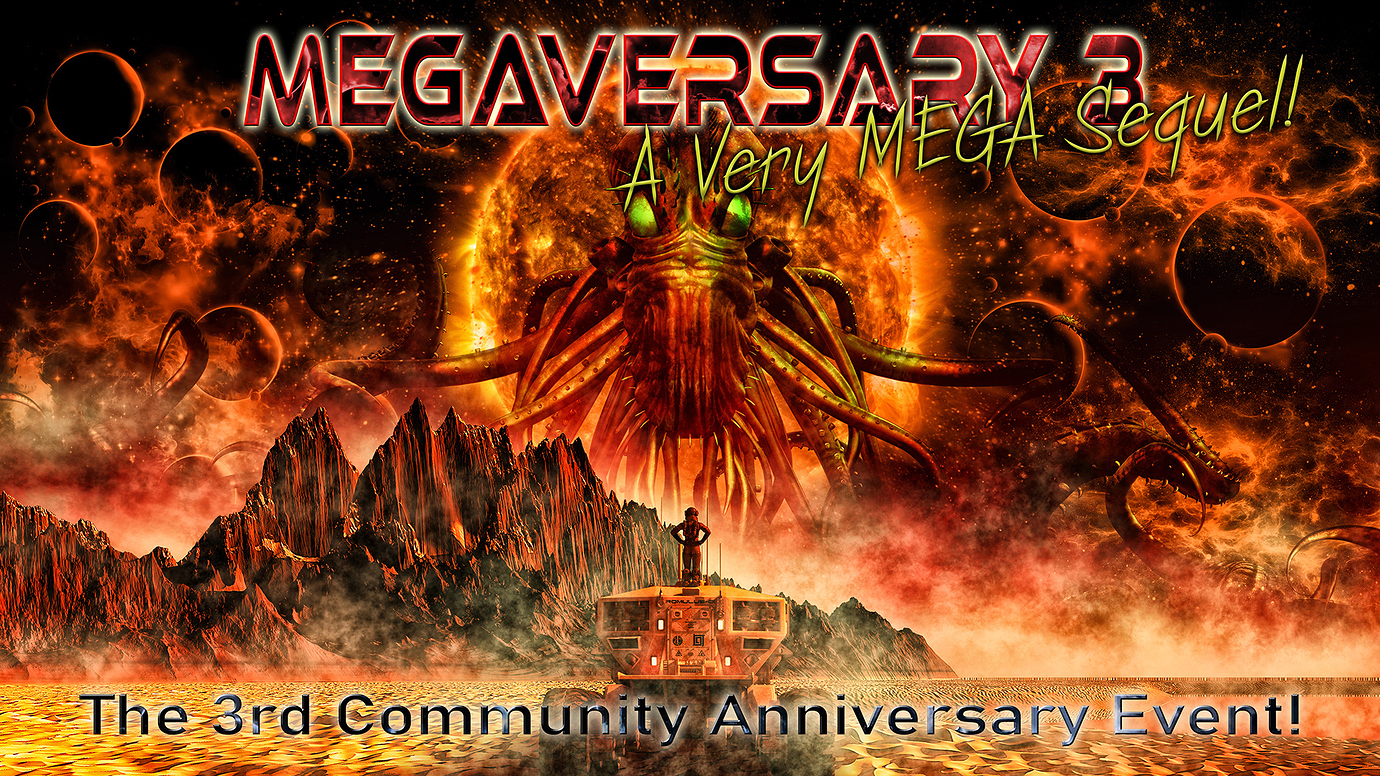 There are going to be LOTS of events for you to join in with, or even help with! HolloPoint is the main person to talk with if you want to know any details - but what I can definitely say is that Nine Swords will be running megabosses as our main contribution to the events. The calendars from the event will be available when Hollo posts them, and we will be putting as many of the events as possible into our Website Calendar too so you know exactly when things are happening! 
---
Details

Written by

Elizabeth Katelin Hunt

Hits: 238
Hey Swords - it does feel slightly counter productive for me to say this, but ..
If you have seasonal event items, clothing, caches, container keys etc. and you want to give your left over items away, please offer them for free within the cabal (or via our forums) and do not fill our cabal bank with them.
We would increase Cabal Bank space if we could. Right now though it is as big as the game allows us to have it. It is fantastic that so many of you want to share the loot, you are all very generous!! Please don't stop being generous, sharing your things and being so kind. It is part of what makes our cabal so amazing! 
If you are unsure about whether something can or cannot go into cabal bank, we have an overview here in our Cabal Bank directive.
---
Details

Written by

Elizabeth Katelin Hunt

Hits: 222
It is the 9th of the month, and again time to release a new issue of our Newsletter. Lots of reading this month, as well as a fantastically funny competition! Go grab a cuppa and your cookies and settle down for a great read! The Sword's Edge Issue 45
Thank you to DW for beautiful artwork this months issue! 
---