Home
Details

Written by

Elizabeth Katelin Hunt

Hits: 821
Well Nine Swords - you helped achieve another incredibly fun and successful Cabal Pride. We (especially Yuriksha and myself.. because seriously, it is hard work and we needed your help!!) are so thankful to each and every one of you that contributed ideas, gave prizes and came along today to support Nine Swords and the event. We are so grateful to have had the support again this year from Drina at Happy Tentacle Radio providing amazing music and commentary to the event - the photographic skills of Hikari was also wonderful!
Thank you's of course also go out to SO SO SO many members of our community who came along to support Cabal Pride 6 today! There are fantastic screenshots posted on Twitter with the #cabalpride6 https://twitter.com/hashtag/CabalPride6?src=hash
Thank you to all the cabals that presented! Congratulations to everyone that won the trivia questions we ran - and also the trivia that Knightsbridge Consulting ran as well! And thank you too, to AndyB for organising prizes for us to to give away!!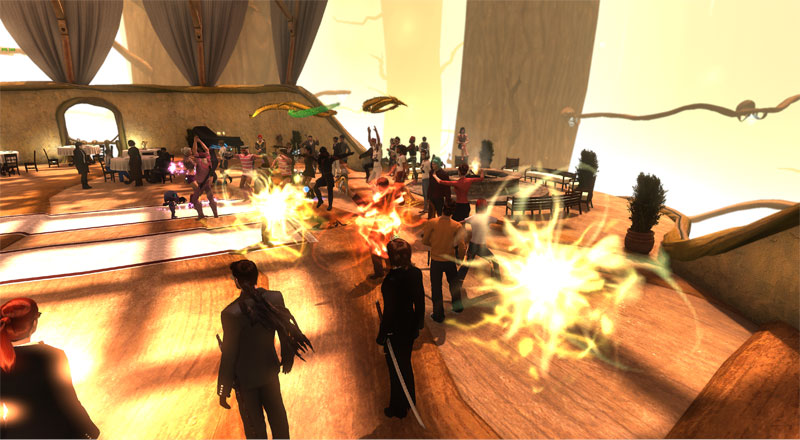 ---
Details

Written by

Elizabeth Katelin Hunt

Hits: 855
Cannot wait to see lots of you there!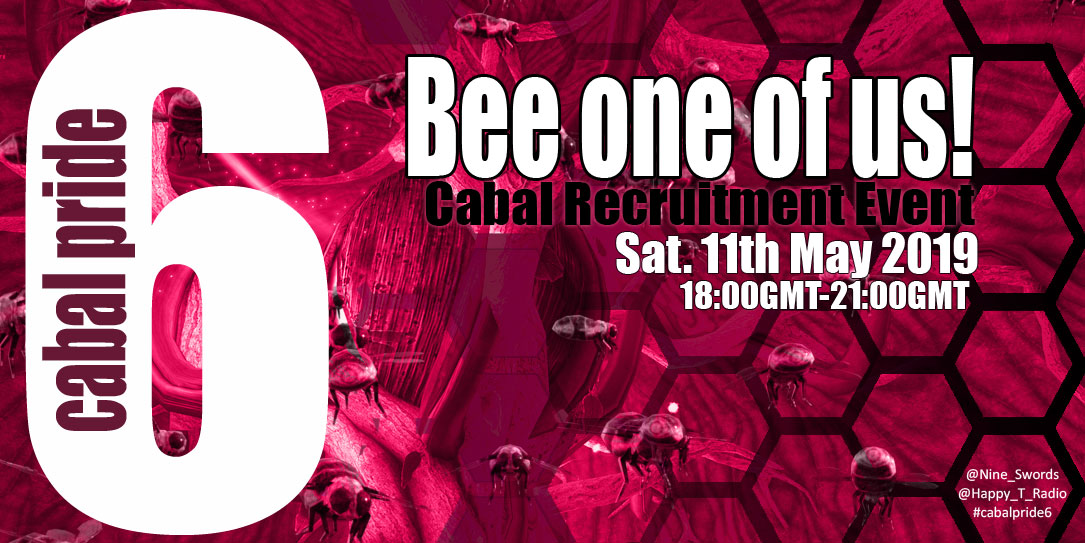 ---
Details

Written by

Elizabeth Katelin Hunt

Hits: 836
It is the 9th of the month, which means it is yet again time for our Nine Swords newsletter to be released. April to May has been a lot of fun - and we are looking forward to Cabal Pride on Saturday!
You can read the newsletter here: The Sword's Edge Issue 36
---
Details

Written by

Elizabeth Katelin Hunt

Hits: 1035
Phanth has kicked off a new competition called Show me your Build! The concept of the competition is for you to show us your best pure-dps build and everyone else will have a chance to beat it with the same weapon combo. To enter, post your build with your current ip in this thread here: https://www.nine-swords.com/forums/18/12161
Competition ends on Monday 29 April @ 1800 UTC with a battle in game!
---
Details

Written by

Elizabeth Katelin Hunt

Hits: 934
The rather condensed, readable before you finish your coffee, latest issue of our Nine Swords Newsletter has been released today! 
You can find it here: The Sword's Edge Issue 35
---